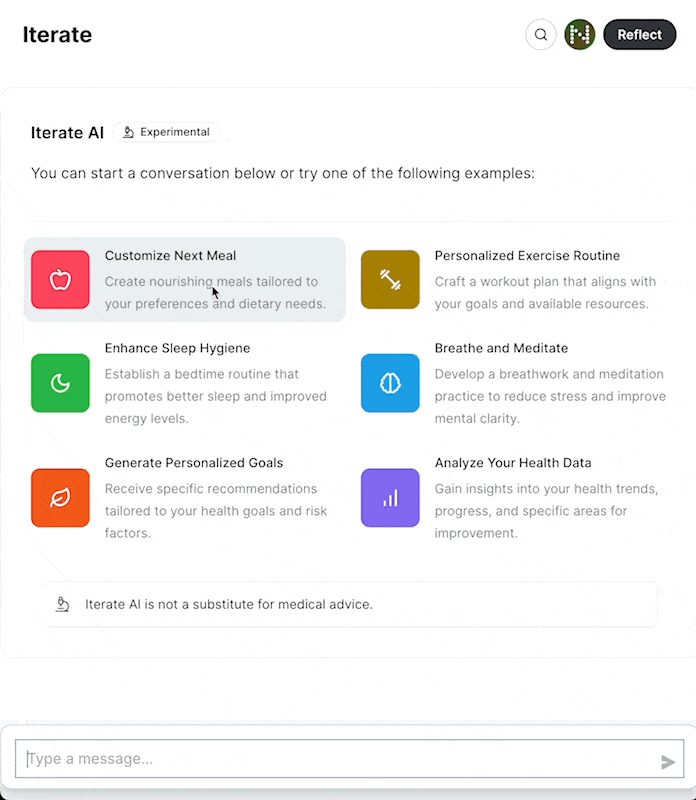 In the latest release, I built an AI-powered chatbot that allows you to chat with an AI assistant that knows your current goals and preferences, what you've done recently, as well as how your health is trending in your key metrics.
This unlocks powerful capabilities in trying to parse complex health data into a digestible, easy-to-understand format, as well as receiving personalized, actionable recommendations and answers to tough questions.
You can launch the chatbot by clicking on the Search icon at the top of the page.
Improvements
Added mindfulness minute tracking and display on home page logs and can visualize mindfulness minutes over time on the dashboard page.